2nd International Conference on Mechatronics, Automation and Systems Engineering
September 18-19, 2019 Singapore City, Singapore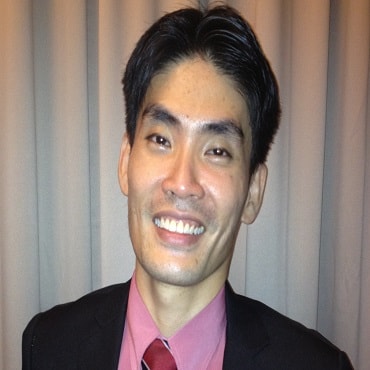 Dear Organization,
Mechatronics –with artificial intelligence!
Due to rapid technology advancement, the industries aim to reduce the manpower by incorporating Artificial Intelligence (AI) into mechatronics systems. For example, industrial robots have to be intelligent in the sense of having conscious thought to allow them to make decisions that impact their performance and action. There are many successful applications of genetic algorithms, neural networks, and fuzzy logic for environment exploration, surveillance missions, collaborative object transportation, and many other engineering applications.
The conference provides a platform for students, researchers and engineers to publish works on the development and use of AI in mechatronics systems for emerging areas such as Energy, Health, Education, Manufacturing and Robotics (in marine, aerospace, automotive, military, healthcare, service, etc.). It reflects the multi-disciplinarily of systems from initial concepts to the modelling and simulation (mathematical relationships), creating graphical-user interface (computing software) and their actual implementations (system testing). The conference provides an excellent platform to share applied research results from initial concept to intelligent system design and/or finally to actual implementation.
Thank you very much.
Dr. Cheng Siong Chin
Newcastle University, Singapore
9th International Conference on Neuro-Oncology and Brain Tumor
August 21-22, 2019 Hong Kong, China

Dear Citizen of the World!
Welcome to this conference!
A possibility for you to be inspired and to inspire! When people from different parts of the world come together to ask, "What else can be created on this beautiful planet?" things start to change. A different future is being created.
Isn't this why we do what we do? To create a planet that thrives. Your ideas and your visions contribute to that. What if you give voice to what you know, the world needs it.
What do you know that creates possibilities that sustain our planet?
With joy,
Susanna Mittermaier
Psychologist, Founder of Pragmatic Psychology
2nd International Conference on Lasers, Optics and Photonics
December 02-03, 2019 Dubai, UAE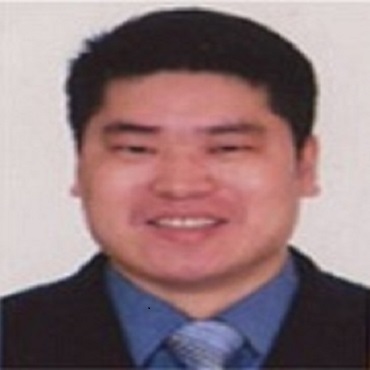 Dear Colleagues and Friends,
With the latest development of science and technology, the advances in the science and technology of lasers, optics and photonics have also developed rapidly. We need to inspire novel/unique ideas and solve some challenging scientific and technical problems encountered for carrying out ongoing cutting-edge research, development and uses of lasers, optics and photonics. We have become more capable of dealing with these challenges/issues by using the latest science and technology in the area. We can also inspire every nook and corner research topic related to the advancement in the research and development in the fields of lasers, optics and photonics.
On behalf of the Conference Organizing Committee and Meetings International, it is my pleasure to invite all the international famous/leading scientists, outstanding researchers, academic people and industrialists from all over the world to attend the 2nd International Conference on Lasers, Optics and Photonics which is to be held in Singapore during March 20-21, 2019. We welcome you to join us and be a part of knowledge and views in respect to the theme "Unveiling the Recent Trends and Advancement of Lasers, Optics and Photonics".
This conference first started in 2018 and was held in Osaka, Japan, comprising of session introductions that spun around the topic "Integrating the Advances of Lasers and Optics in Modern life". We now take a step towards its 2nd edition known as Optics 2019 in the extremely beautiful city of Singapore, where the world-famous The Photonics Institute (TPI) of Nanyang Technological University (NTU) is situated, which is in conjunction with the University of Southampton.
Optics 2019 Singapore will provide a good platform for international academics, researchers, scientists, engineers and pioneering students working in the fields of lasers, optics and photonics to exchange, share and discuss their unique ideas, new knowledge and cutting-edge science, unveiling recent trends and advancement for accelerating scientific discoveries in the area, offering the opportunity to all delegates for networking, also globalizing the research by installing a dialogue between industries and academics for launching new technologies and applications.
We are looking forward to seeing you at this exciting event to meet with the international famous/leading scientists and outstanding researchers for sharing new and exciting ideas/results in Lasers, Optics and Photonics.
Best regards,
Houxiao Wang
Conference Chair
Jiangsu University, China
wanghx@ujs.edu.cn
International Conference on Coastal Ecosystem and Management
September 16-17, 2019 Amsterdam, Netherlands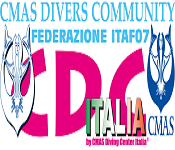 Dear Colleagues,
I am pleased to invite you at the International Conference on Coastal Ecosystem and Management - Coastal Zone 2019, Amsterdam scheduled on September 16-17, 2019.
I am glad to inform you that there is a section dedicated to Coastal Archaeology. The nearshore ecosystem includes also archaeological sites: settlements, houses, ports, sanctuaries, wrecks. Artificial elements that has modified landscape and waterscape. The interdisciplinary platform created for Coastal Zone 2019 Conference is a great chance to create a workshop to discuss actual approach to researches, studies, conservation and cultural tourism. The main topics we shall discuss are: coastal archaeological sites: environment, history, settlements and findings, shallow water coastal archaeological surveys and near shore wrecks, methodology of the research (direct surveys, remote sensing, etc.), conservation of the coastal archaeological sites, cultural tourism, coastal and underwater archaeological itineraries.
Looking forward to meet you in Amsterdam!
Thank you for your attention and collaboration!
Giovanna Bucci
National Coordinator of Scientific Research and Underwater Archaeology
Federation ITA F07 A.CDCI. CMAS Diving Center Italia, Bologna
Confédération Mondiale des Activités Subaquatiques
Responsible of Underwater Archaeology Laboratory
Cultural Heritage Department, University of Padova, Italy
World Orthotic and Prosthetic Innovation Conference
December 04-05, 2019 Dubai, UAE
Dear Friends, Colleagues, and Conference Participants,
As the Chairman of the first session of the conference it gives me great pleasure and honor to deeply extend to you a warm invitation to attend our World Orthotic and Prosthetic Innovation Conference which will be held in Dubai, UAE during December 04-05, 2019 On behalf of the organizing committee members, I can't wait to give you a hug of joy in bringing smiles to a lot of people around the world. We are also bringing hope and future towards understanding, and upgrading the field of Prosthetics through new life achievements with prosthetics technology. There are all new developments from invasive to non-invasive techniques with the ultimate goal of patient comfort while also sharing the knowledge with the scientific community. I hope you will come and join our group of Doctors , researchers, scientists, academics Medical Colleges, Training institutes, Entrepreneurs, Implant designers, Ortho patients with a like-minded approach who will pave the path for you to release your hidden potentials. All this being brought to you under one roof to amplify your vision in climbing the endless ladder of knowledge in the field of medicine, taking you from success to even more success. This conference is an excellent venue to share your expertise, experience, and knowledge with your colleagues around the world through the exchange of ideas in technical sessions, poster sessions, panel discussions, and continuing education courses. We are certain you will be truly interested to join us. We look forward to see you in Dubai, UAE this August for our outstanding conference. "All our dreams can come true, if we have the courage to pursue them. — Walt Disney "Hardships often prepare ordinary people for an extraordinary destiny. — C.S. Lewis Follow your passion and let your ambition bring you to success.
I look forward to meeting you in Dubai in December of 2019
Dr. Safwat Mohammed El Hoseny
Head of wound management
Al Qasimi and Kuwait hospital, UAE
Prosthetics 2019 Chairperson